We had a great turn-out at this year's Volunteer Appreciation Reception & Resident Art Show, which included performances by three residents. Harvey played guitar and sang, "If I was a Carpenter". David Allen recited an original poem. And Alistair Allen performed an original song.
Lori Tsuruda, founder and Executive Director of People Making a Difference (PMD), accepted the Outstanding Volunteer Award, and PMD volunteers Eric Ewanco and Ellie Sanford spoke about the importance of volunteering in their lives and how much they enjoy volunteering with PMD at Hearth.
Some photos of the event are below, and there are more coming soon!
All kinds
This year's pieces featured all kinds of mediums and techniques.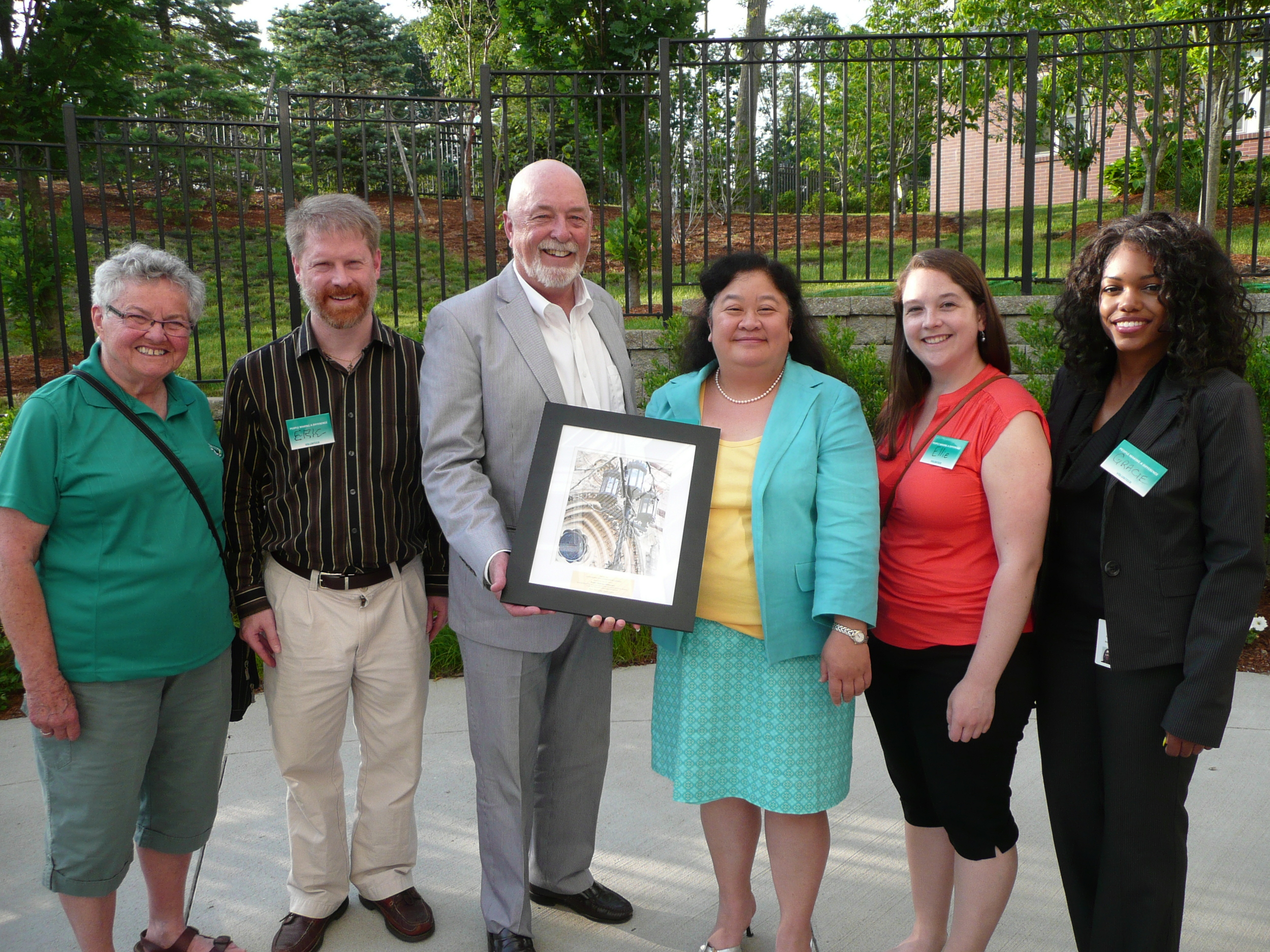 Group photo
Anna, Eric, Mark, Lori, Ellie, Gracie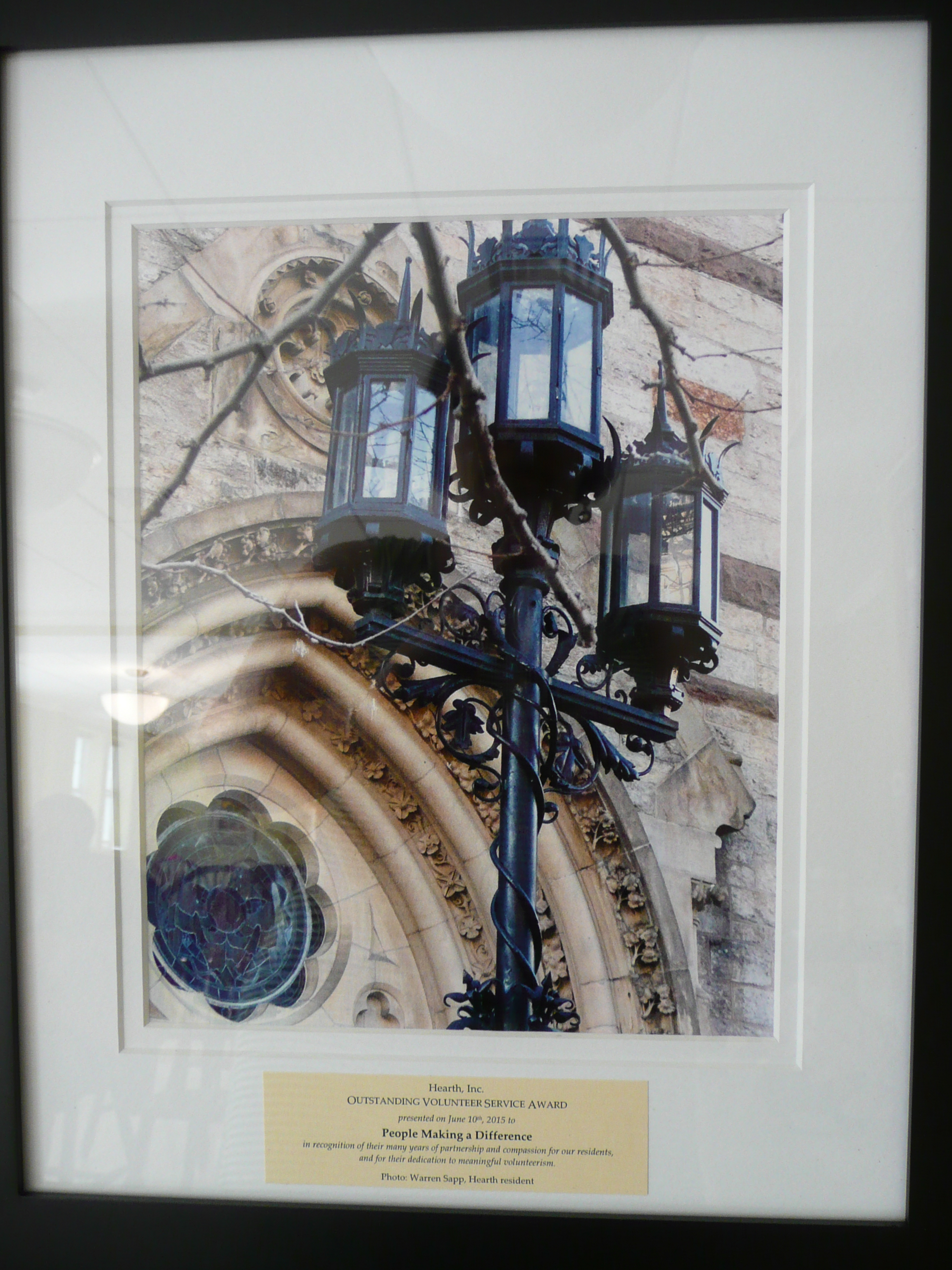 Award
PMD was presented with this photo by Warren.